Search Jobs
Ready to translate your passions into powerful insights? Bring your ideas, your enthusiasm, and your expertise to Experian.
Imagine having the power to bring data to life.
To take information and turn it into solutions that advance industries, power companies, and improve the lives of millions of consumers around the world. That's the challenge we take on at Experian in North America. Our team members excel at making businesses and communities stronger through the power of insight. Are you ready to inspire new ways of thinking—and achieve new levels of career success?
Find out more about what makes us tick and bring the best of who you are to Experian.
Our Culture:
The Heart Of Experian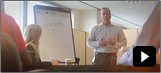 Explore Our Culture
Match Your Skills
Just one click and a connection with LinkedIn, you can receive job listings that best match your previous positions.
Match Jobs
Join Our Community
Let us notify you when we post openings that match your preferences.