Are You Experian Material?
Product Development Careers
At the center of technology, Experian turns information into innovation. Across a wide array of industries that impact the lives of millions, we're creating bold solutions. As vital parts of this process, our Product Development teams are dedicated to being difference-makers. How do we achieve this? We encourage innovative work, reward quality, and offer a unique, collaborative culture with talented individuals. We're a workplace where our support aims to drive your growth.
Product Development
Looking for a role that lets you conceive, build, and execute your ideas, no matter how big they are? At Experian, our Product Development teams use a wide range of tools and solutions to help solidify the success of our offerings while providing their unique insights. From Fraud Management to implementation, you get to be part of an eclectic community of skilled peers, where passion aims to drive change.
Employee Spotlight | Raul Ward's Experian Experience:
A software development expert in Chile, Raul Ward has been with Experian for more than nine years. He describes his time in our Product Development Department as challenging and collaborative. Learn more about Raul's Experian experience below: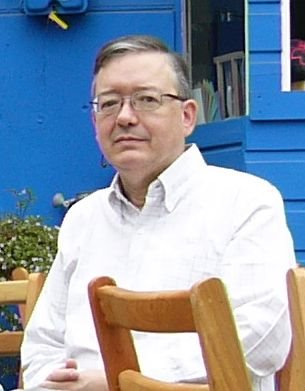 Why did you choose to join Experian's Product Development department?
I was out of a job when the opportunity arose to join Experian. I knew nothing about the company, because it had no presence in Chile, but now I can say this is the best job I've had.
The Product Development department at Experian offers anybody an opportunity to expand his or her knowledge and work in an environment where talent and hard work are recognized and chances exist to advance in one's career.
What does it mean to you to be part of a team?
Helping and getting help. Being part of a team at Experian implies that you are not left alone when you need a hand to solve a problem, and, conversely, you can support other members when it's necessary.
I have found that teams at Experian are very united and willing to work together for a common goal.
What is your favorite thing about your job?
There are several things. On the technical side, the job is challenging, and one constantly needs to acquire new skills and knowledge to apply to the issues on hand. On the human side, I feel that I belong to a great team, where we like and trust each other.
What skills do you bring that you believe set you apart?
We all have skills, and I don't think I have any particular one that stands out. I just have a combination of logical thought and desire for knowledge.
How have you been able to gain knowledge from the talented people around you?
Mainly when looking for help on a difficult issue or a skill that I am not familiar with. Normally team members have different areas of expertise, so there is always the opportunity to learn. And not only hard skills, but soft skills as well, like time management or communication. Sometimes even learning how to phrase an email better can make a big difference.
Why Experian?
Collaboration is one of the reasons Experian is so successful. We give our team members the freedom and support needed to become better professionals. With a global team of 17,000 employees, we're a collection of driven, intelligent, and talented people working together to build a smarter world. Are you Experian material? To see the power of innovation firsthand, join us today.