Opportunity Awaits for Your
Next Career in Finance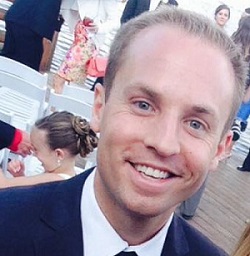 Working at Experian is more than just a job, it's a lifestyle. Our diverse group of employees work together to diligently protect millions of consumers and their credit files. Within our global finance organization, there are a wide range of financial roles where every opportunity enables employees to directly impact business.
Meet Matt Shangraw, Senior Financial Analyst in the Data Breach/Direct-to-Consumer side of ECS (Experian Credit Services). He has been with the company for a little over three years and chose to join Experian "due to the unique e-commerce nature of the business." Previously, Matt worked at Experian CIS and decided to change his career path and diversify his skill sets this led him to his current position with the ECS Finance team. See why Matt enjoys working at Experian:
Teamwork
"Our team definitely has a family type of feeling to it, and that's something that I really enjoy being a part of. Everyone is here for one another, able to pitch in and help out at any given time. From exciting work opportunities to talking through career development, we all seem to want the best for each other, and are dedicated to helping each other get there."
People
"I believe the talented people around me are my greatest asset. I try to learn wherever possible, asking questions that probe their opinions on why they think the way they do. Regardless if it's something I'm directly involved in or just remotely aware of, I try to ask the difficult questions that allow me to understand different ways of approaching problems that I wouldn't have thought of otherwise."
Projects
"Mobile has been one of my favorite projects to work on. Our mobile app is a new acquisition tool for the Direct-to-Consumer business, and is going to be instrumental in our strategy going forward. From working through the accounting treatment of our revenue and costs, the financial forecasting, the complexities in dealing with Apple and Google, figuring out what are the most relevant KPIs to focus on and how do we improve upon them going forward—every piece of it has been a challenging and rewarding experience. It's an experience that I definitely enjoy being a part of."
Career Opportunities
"I believe one of the key opportunities is the ability to move around the company for different experiences. We're in a pretty unique situation, with so many different career possibilities spanning across our different business lines—it's fairly easy to diversify your skills and gain some new experience by transferring to another Business Unit. This is something that I took advantage of when I moved from CIS to ECS."
Career Lessons
"One of the key lessons I have learned is to leverage the people and resources around you. Mentors, bosses, colleagues, and friends—bounce ideas off them before making any drastic decisions. You'll often find that they can offer perspectives that you were not initially thinking of, and can help guide you down a better long-term career path than the one you were initially planning on taking."
At Experian, teamwork is an important factor in creating groundbreaking improvements to information technology in efforts to provide high-quality service to our consumers. Our employees are valued and are given real responsibilities from the start.
Want to move forward with your career in finance? Explore our job openings!