Closing the Deal: Life as an Account Executive on the Experian Sales Team
Connor Reilly, an Account Executive on the BIS Hunter team, is three years into his sales job with Experian. Unlike other Millennials his age who prefer to job hop for the first few years of their professional lives, Connor says he's happy to stick with Experian, where he's developed tremendously, both personally and professionally.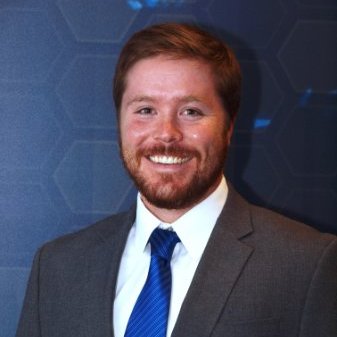 The Experian Sales team is full of friendly, results-driven people who are committed to helping our customers find the data solutions and analytical tools that are right for them.
While we're proud of our competitive Sales culture, we're also highly focused on our irreplaceable players, giving them the resources they need to grow in their careers.
"Everyone wants you to succeed, and everyone helps get you there," Connor says. "Experian is a great place to work, with a variety of career options available. There's a fun, challenging environment designed to help you advance your career."
We asked Connor more about the perks of working in Sales.
What do you do at Experian?
My role at Experian requires me to prospect every day and bring in new customers to the Experian family – this is the BIS Hunter role.
What makes you want to stay at Experian?
I want to stay at Experian because of the atmosphere and the benefits. This has been my first job out of college, and I haven't looked back since. The pay is very competitive, and so are all the other benefits and perks that go along with them. The company does a very good job stressing work/life balance. My role is challenging, which keeps things new and interesting. The rewards and accolades are nice, and the company does a great job recognizing hard work and a job well done.
What would you say about the people you work with?
Amazing, diverse, dedicated and friendly. We promote a team atmosphere with open door policies to make it much easier for new hires to succeed quicker in their roles.
Is there a benefit offered by Experian that has been particularly helpful to you?
The Sharesave plan, which is the Experian stock plan that is offered to employees, is amazing. It allows me to not only save money, but also to make money on my savings. This program has allowed me to save up a good chunk of money that's helped me make a down payment when I bought my first house. I recommend it to every person that works here who isn't familiar with the plan, because everyone should be taking advantage of it.
What do you like best about your office?
We have celebrations for every holiday. We often participate in charitable organizations, which always makes us feel good. We have a cafeteria on site, as well as a fully equipped gym/weight room with showers that is open to all employees. Every spring and summer, we run an Experian volleyball league, where about 14 teams participate in a season-long tournament. It's a ton of fun and makes work more enjoyable.
It's your tomorrow. Work at one of the world's most innovative companies. Apply to join the sales team today!