Sales Performance Manager - Sales Development & Training
Job Number: 19865
Schaumburg, Illinois
Overview
Experian Sales hires top players to create its dream team. We are a group of smart people with a lot of energy. Candidates will be expected to bring their "A" game and be committed to working hard to help our clients take the power of data to the next level. You'll delight our customers by knowing the game and playing with a sense of urgency. In return, you'll be part of an all-star team that rewards its players with competitive compensation plans with accelerators as well opportunities to grow your career amongst our various businesses. Be part of a strategic and innovative team that drives critical business decisions. Come win with us!
Full Time
Level: All
Travel: Variable
Success Profile
Experian Sales is central to the future success of Experian. Whether bringing our solutions to a new client, expanding our role as a trusted advisor to existing customers or identifying new prospects, you have a critical role to play. When looking for new talent to join our sales teams, we look for individuals with the following traits:
Innovation 9
Problem-Solver 9
Presenter 8
Technologically savvy 10
Confident 6
Independent 4
Traits are on a scale of
0
to
10
Addtional Traits
Insightful
Competitive
Focused
Problem Solver
Good listener
Personable
Collaborative
Proactive
Quick-thinking
Communicator
Results-drive
Team player
Responsibilities
Description
What does it take to meet daunting challenges and shape solutions that pioneer industries and improve lives? At Experian, we are the trusted power behind data and the leading global information services company, providing everything from fraud and identity protection, to data analytics and credit scores. Our products help decision-making for consumers and businesses alike.
With operations stretching globally, Experian is 17,000 people strong, supporting clients and operations in more than 80 countries. Generating nearly $5 billion in revenue annually, Experian is primed for growth and searching for the most talented and innovative people to join our family and take us to new heights.
The Senior Sales Performance Manager is an expert in the facilitation, design and execution of advanced sales training sessions, sales coaching, sales leadership, and sales productivity initiatives that support organizational targets for sales revenue and profitability. This position will support our Growth Channel Inside Sales organization based in Schaumburg, IL.
Essential Duties:
Prepares for and facilitates advanced sales training sessions to groups of sales professionals, sales managers, and senior sales leaders.
Participates in the planning, development and testing of new and revised sales courses, programs and sales performance tools.
Supports the execution and development of numerous sales productivity projects that support organizational targets and initiatives.
Works within assigned areas providing sales support to Sales Managers and their teams.
Conducts individual coaching sessions with Sales Managers to reinforce core selling skills and maximize sales team proficiency.
Must be able to successfully prepare for and pass certification on 4-5 sales training programs during the first year of hire, and multiple programs per year thereafter.
Must be coachable and demonstrate an ability to modify personal behavior based on feedback.
Occasionally provides mentoring and support for the ramping-up and training of other professional instructors.
Once fully on-boarded, the Sales Performance Manager role will spend approximately 65% facilitating sessions, 25% on coaching and support, and 10% on program development.
Knowledge, Experience & Qualifications
Required Experience, Education, Knowledge & Capabilities:
5+ years' experience facilitating advanced sales training programs.
5+ years' experience in outside, complex sales in the B2B market.
Experience as a sales manager, regional or national sales manager with specific experience in coaching and sales performance.
Bachelor's Degree in related discipline, or equivalent combination of education and experience.
Facilitation certifications in sales training methodologies required; formal training or certification in performance coaching strongly desired.
Curriculum design and program development experience highly desired, but not required.
Candidate must be proactive, self-directed and thrive on working independently with little supervision.
Must be articulate and skillful in leading sales planning sessions and driving business discussions with sales management.
Must understand and incorporate adult learning techniques during facilitation to create an effective learning environment and bring content to life.
Must have the ability to learn new material quickly and certify on multiple sales programs each year.
Must have strong work ethic and be willing to work additional hours as needed to ensure project success and completion.
Must demonstrate a high level of integrity and accountability.
Strong organizational and effective time management skills required.
Must have strong written and verbal communication skills.
Must be adept at creating rapport and building collaborative relationships.
Must be able to prioritize, organize, manage multiple tasks and pay attention to detail.
Strong computer skills, advanced knowledge of Microsoft Office and the ability to quickly learn new software programs. Experience with Adobe Acrobat preferred, but not required.
Benefits:
Working for a leading FTSE 50 global information services company is just one of the rewards of joining Experian. Our benefits package is designed to reward contribution and loyalty and to attract the kind of talented individuals who have their pick of employers. We offer a highly competitive package comprising:
• Competitive base salary
• Aggressive bonus plan
• Core benefits including: full medical, dental, vision, matching 401K and the opportunity to work with a global leader.
Benefits
Healthcare

Experian offers comprehensive coverage with flexible options for you as well as your spouse/domestic partner and eligible dependents. This includes medical, dental and vision insurance, health care savings and spending accounts, dependent care FSA, health & wellness program, and telemedicine.

Personal Finance Protection

We offer several benefits that strengthen your financial protection such as a 401k plan with an employer match, an employee stock purchase plan, life & additional insurance coverage.

Continuing Education

We invest in your professional future through our education assistance program and many professional development programs. We also grant 20 scholarships to high school seniors each year to children of Experian employees.

Time Off

We offer flexible time off in addition to corporate holidays, sick days and paid volunteer time off.

Family Support

Experian supports your life outside the office with benefits such as our new parental leave policy covering time off for birth mothers as well as birth fathers and mothers/fathers of adoptive or foster children, adoption assistance, and pet insurance.

Our Culture

Experian employees enjoy many other benefits through our employee discounts, company sponsored activities, and flexible total rewards packages. Many of our office locations provide onsite amenities such as fitness centers, game rooms, cafeterias and free snacks in break rooms. We support work/life balance with convenient offices in several metropolitan locations and flexible work arrangements when possible.
Quote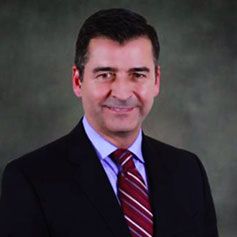 "The support you receive when on-boarding and the commitment to human development has been excellent and probably the best I've experienced in my professional career."

Peter Moraga, Senior Account Executive - Fraud and ID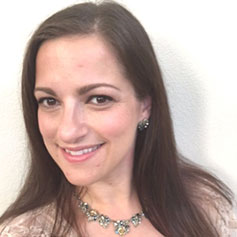 "I have never seen a more supportive sales culture. With the dedicated marketing resources and continuous training, it's a culture with high expectations with the tools and resources to help you achieve."

Sam Hubbard, Account Executive - CU Vertical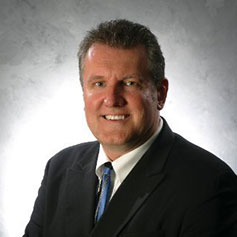 "If you want to join a high integrity, world-class organization that allows you the creative freedom to take your ideas and visions and to implement them, then Experian might be for you."

Victor Grigaliunas, Sales Director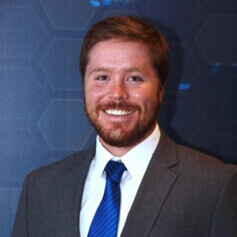 "My role is challenging, which keeps things new and interesting. The rewards and accolades are nice, and the company does a great job recognizing hard work and a job well done."

Connor Reilly, BIS Hunter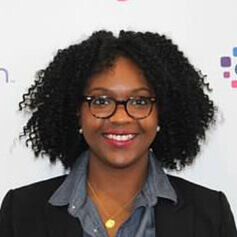 "I am an Account Manager within CIS. I manage hundreds of accounts across every industry and product group that Experian offers to cross sell, which will further benefit my client's bottom line revenue."

Amber Banks, Account Manager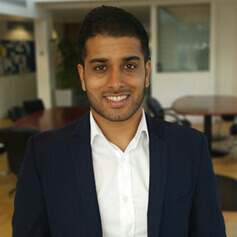 "Experian is very focused on growing and retaining talent by offering as many opportunities as possible to those seeking it. My three years with Experian are testament to that, with my move to Boston from London being a prime example!"

Brolin Rodrigues, Sales Engineer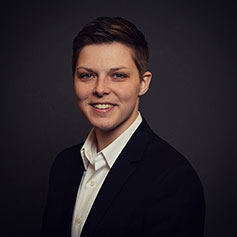 "Experian embodies the phrase "pay it forward" in that every person I have worked with, whether they have been here for 20 years and are at the top or have been here for 4 months, is willing to take time out of their day to help you in any way they can."

Grace Jakubowski, Account Executive - Growth Channel/Core Team
More useful information