Talented Innovators: Find
Success in Our IT Department
Former marine explains how she and her team are innovating the future of tech.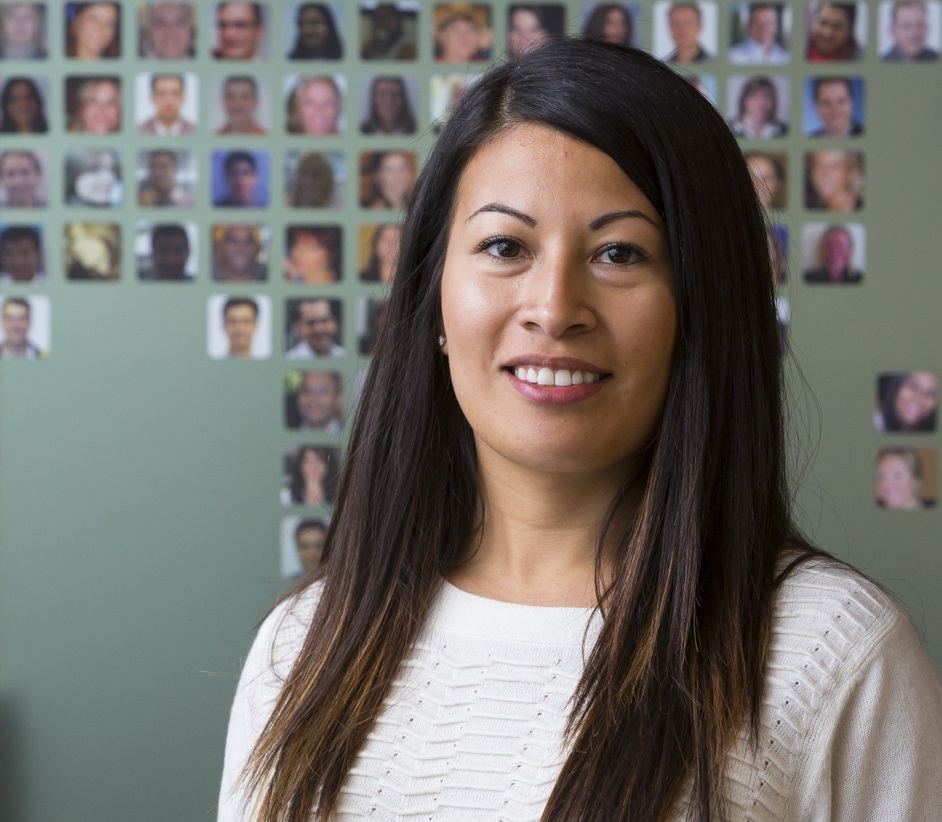 Experian is much more than just a credit check company. Our employees are innovators who are constantly finding new and interesting ways to improve information technology. We are passionate about our people and realize that our diversity is what empowers us to revolutionize IT, as we bring a variety of perspectives to the table.
Lauren Alvarez has been a student in our IT Grad Program for over a year now. She describes the experience as a unique opportunity where "nobody is left behind," as coworkers collaborate to find the best tech solutions. From practicing across technical disciplines to having fun with her fellow students, the Marine vet explains why she loves Experian:
Why did you choose to join Experian's IT department?
I chose to join Experian's IT Graduate Program, because I knew it would allow me the opportunity to keep learning, and to work in an innovative environment. Since I've been at Experian, I've been exposed to many technical disciplines, and have been able to work with collaborative teams.
What is your favorite thing about your job?
The best part of my job is that I get to have fun. Working on various technical teams requires perfection. We are constantly faced with new challenges, but we all work together to get the job done and have a blast doing it!
What skills do you bring that you believe set you apart?
Before joining Experian I was a sergeant in the Marine Corps, and during my time serving I learned to appreciate people and everything that they do. As a result, I learned the skill of leading through serving and showing as much gratitude as I can.
How have you been able to gain knowledge from the talented people around you?
I have found that the best way to gain knowledge from talented people is to seek out their mentorship, or simply start a conversation with them. There are tons of people at Experian with volumes of knowledge and experience that are willing to share with anyone that asks.
What does it mean to be part of a team?
To be part of a team means no one is left behind, and we work together to achieve a goal. A team can only be as strong as its weakest link, and helping each other out is crucial.
What are the benefits of working at Experian?
There are always opportunities for growth. As I've rotated through different teams, I've been exposed to new technologies, and been encouraged to be creative, and bring forth new ideas.
What is some career advice you've learned that you'd like to share with potential candidates?
Be fearless. Take on projects and work that is difficult, because you'll learn the most from them, and get to know the people you work with.
Have you worked on any projects that you are proud of? If so, please explain.
Yes, I really enjoyed getting the opportunity to help out with our ServiceNow project. While working in security I was tasked to apply firewall rules for server and network discovery in the UK. This is where I was able to take all the knowledge I've currently learned and apply it to something that will have a great impact with the progression of Experian.
Work alongside the best in the business while challenging yourself to be an innovative force in the IT world. Make your mark with Experian today.