Grow Your Sales Career and Help Us Succeed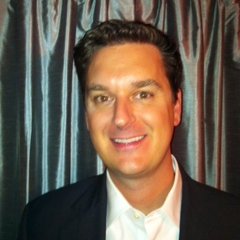 At Experian we encourage every employee to take advantage of all that a career at Experian has to offer. The breadth of growth opportunities at Experian translates into a wide variety of career possibilities.
Matt McGarry, Vice President of North American Sales, has benefitted from Experian's commitment to the growth of its employees. Each employee has the opportunity to explore various areas of the business while creating solutions that will improve the lives of millions. As an employee of Experian for the past 13 years, Matt has been a part of a collaborative team of Sales experts whose efforts propel the business forward. Learn more about Matt's journey and how Experian has fostered his Sales career development.
Why did you choose to join Experian's Sales department?
The Sales environment at EDQ is fast-paced and dynamic. I commonly describe it as being in the driver's seat of a Formula One race car. The collective group in EDQ Sales has created a unique environment that holds the balance between competition and collaboration.
Are there any career opportunities that assist in your professional development at Experian?
We have a team here that is focused on just that. Our Training & Development team is dedicated to employee professional development. This team pushes people to move outside of their day-to-day comfort zone in order to grow. It is really unique.
Has Experian exceeded your expectations in any way as an employer?
Experian has always looked to provide opportunities to our employees for advancement and growth. It has also provided top-notch support to employees to "give back" to our local communities through charitable efforts.
What is your favorite thing about your job?
The markets that we serve hold a great amount of opportunity and that is always exciting, but my favorite part of the job is the people that I'm surrounded by each day.
What is some career advice you've learned that you'd like to share with potential candidates?
Understand the things that are really important to you and do not compromise.
Are there any lessons you learned from your career journey?
Be open to new opportunities and don't let yourself become a passenger in your own career.
Like Matt, we want all of our employees to sit in the driver's seat on their professional journey. As an employee at Experian, you have the opportunity to create your own road map of your career among a collaborative group of people.
If you are ready to take control of your career, consider an opportunity in Sales at Experian.