Big Data Makes a Big Difference
Not just anyone can make heads or tails of the Big Data Experian deals in each day. Data can be messy, unwieldy and overwhelming—which is exactly the kind of knot our analysts are experts at untangling.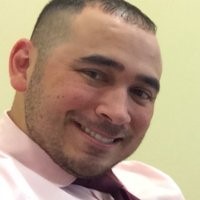 Senior Data Analyst Eric Quebbeman develops programs and methodologies that allow clients to understand their data and make the most informed decisions they can based on it. It's a unique role that requires out-of-the-box thinking and excellent communication skills.
As many of our employees tell us, it's the people that really make his job special. Here's what Eric had to say about bonding with his team and how his job quickly transformed into a career.
What do you do at Experian?
I develop, interpret and audit programs that analyze data, all while collaborating interactively with my team of consultants and analysts.
What makes you want to stay at Experian?
I love the flexibility and the team I work with. The flexibility with the weekly schedule helps promote a great work/life balance. My team (CIS/ACU) is very family oriented and emphasizes the value in creating an atmosphere where we share knowledge—it creates strong camaraderie and efficiency.
What would you tell someone looking to work at Experian about it?
Experian is an innovative company that not only values its employees, it highly prioritizes helping the consumer. If you want to work for a company that is responsible for and impacts the lives of more than 200 million consumers in America daily, Experian would be the right place for you.
What is the best part of your job that you wouldn't find in a job description?
Without question, the work atmosphere and work/life balance. Everybody is so friendly and willing to go the extra mile, which takes away from the title "job" and replaces it with a career I can happily see myself in until I retire. Being exposed to these qualities daily helps reiterate and instill how to be a great person both in the work setting and outside.
What would you say about the people you work with?
They are all extremely friendly, professional and easy to work with. They make the job exciting every day. It's very uplifting to work with a great group of knowledgeable people that push me to be as efficient, productive and innovative as possible for myself and for Experian.
Does your office have any cool amenities, traditions or activities that you've enjoyed?
In the Indianapolis office, everybody knows about the foosball table. There is a lot of office competition that is fun to watch. I think it has brought a lot of team camaraderie in the office that wouldn't be there without it.
You've got a day off! Where can we find you?
I would enjoy the extra free time by spending it with my family. I have a 16-month-old who is becoming more and more interactive, which is very gratifying to see firsthand as a father. I feel like you can never have enough time to experience seeing your children learn, develop and grow, so I always try to take advantage of all the free time I have and commit that to my son.
What would you say to someone considering Experian for a career?
Experian is a great company to work for that provides an open work atmosphere with a lot of knowledge and experience present in all its people. We're heavily involved in community service, committed to making a positive difference and strive to educate consumers about credit and how to use that knowledge to responsibly maintain their financial well-being. If you want to make a difference, then come work for Experian.