Roam Where You Want to at Experian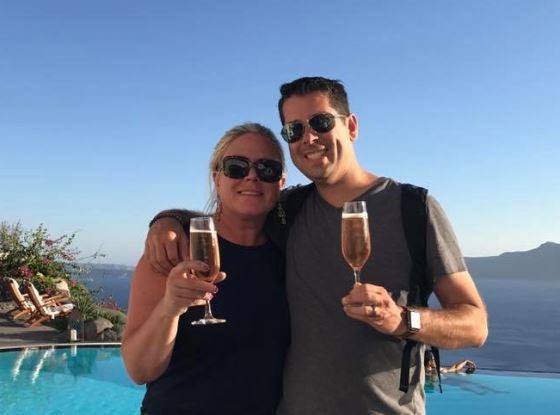 Suzanne Pomposello is Experian's Strategic Account Director for North America in the Cable, Energy and Media markets. As a member of our sales team, she's skilled in the high-energy world of establishing relationships and closing deals. She makes sure our clients are happy and helps them get the most out of our diversity of offerings.
Suzanne travels a lot for business, and she has a passion for getting out and seeing the world on her own time, too. A flexible schedule (including the ability to work remotely) allows her to have the time to visit family on Cape Cod, snowboard in the mountains of New Hampshire and Vermont and even take a tour of Greece with her husband.
Seeing the people she works with is one of her favorite things about going to work each day—and the view from her office on the 29th floor isn't bad either!
Read more about the unique opportunities and friendships Suzanne's made through her job at Experian.
Tell us a little about your role and a typical day in your job.
On a typical day, I'm in the Boston office or on the road traveling to enterprise-level clients. I work across all Experian business units to bring our markets state-of-the-art data quality solutions so they trust their data-driven decisions.
How would you describe the work culture at Experian?
This is the liveliest office environment I've ever worked in. Lots of great energy!
What's a cool experience you've had since you joined?
Experian has many groups for employee engagement. I have chosen to be a mentor for the Women in Experian group, and I get so much personal gratification from working with my mentee to design her career path, overcome challenges in the workplace and advocate for herself and her advancement. The best part is I've made a new friend through this program and have learned so much in the process.
What's your favorite part about working at Experian?
I enjoy the people I work with. They are super-friendly and fun. The fact that I can rid the world of complex data-quality problems is just a bonus!
What sets Experian apart from other companies you've worked for?
I believe Experian genuinely cares about its customers and employees. We are a big family.
"I think we've only seen the tip of the iceberg for the role data quality will play in future analytics projects. There is a ton of growth potential in our industry."
How does Experian support your career growth?
There is always opportunity to move into different areas of the business and management if you want to advance in your career. For sales professionals, they offer a fair amount of training and want to make sure we have the foundational knowledge to have intelligent conversations with our clients.
If you could sum up your Experian experience in one word, what would it be?
FAST. The two-and-a-half years I have been here have flown by. This is a fast-paced office culture and industry.
How do you feel "The Experian Way" plays into your work life?
Experian encourages us to volunteer in our community and gives us time off to develop ourselves in our careers and our lives. They put their money where their mouth is, so to speak, by allowing us to take time each month to help the community or charities.
Whether you want to work a thousand miles away or in your own backyard, there's a job for you at Experian. It's your tomorrow. Apply today.